I was asked to create a logo and identity for Experience Groningen, a new 2 day festival for international students in and around Groningen. The goal is to link citizens, artists, companies, cultural activities and students together for an awesome experience in Groningen!
Sketch, doodle and draw!

First I had to get some sketches out of my system, I don't show them all here, because some of them are just too horrible :). In this phase nothing is right or wrong, you just start drawing and visualize every association with the subject.

Finally I started experimenting with the XG geometrical shapes and negative space, and tried to find a connection to my subject. I came up with a G shaped eye. The eye is a nice connection to an experience so that was one of the design-sketches good enough to send back.
 
After some more sketching I sent these 7 logo concepts to my client to choose from. There was an explanation to each concept (hence the numbers) and I marked the ones with most potential yellow. I also included a quick digital mockup of my favorite concept, the eye. So they could see what it could be like when completed.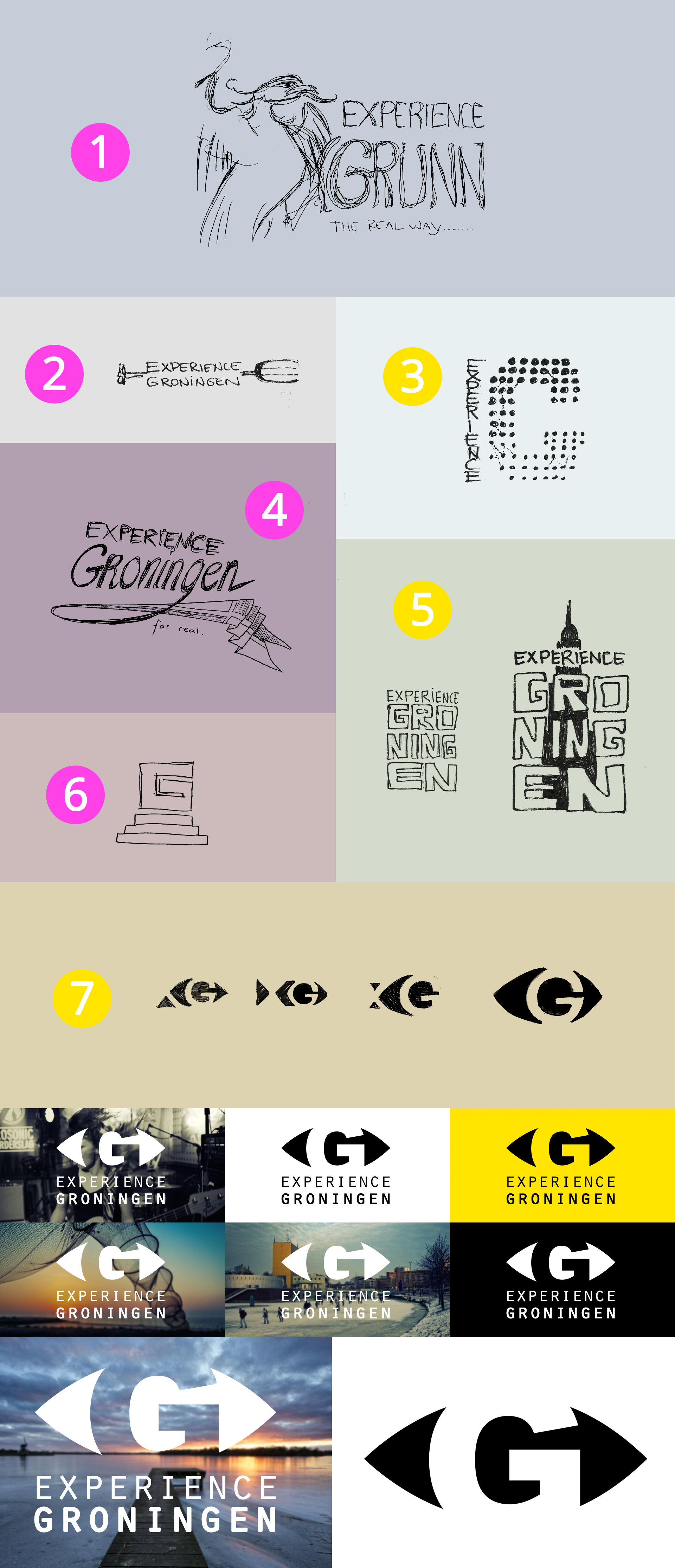 We had a few consults and then decided on the eye logo and I started working on the logo in illustrator. Because I had to deliver the complete branding and identity for this event I also started thinking about typography, placement and colour.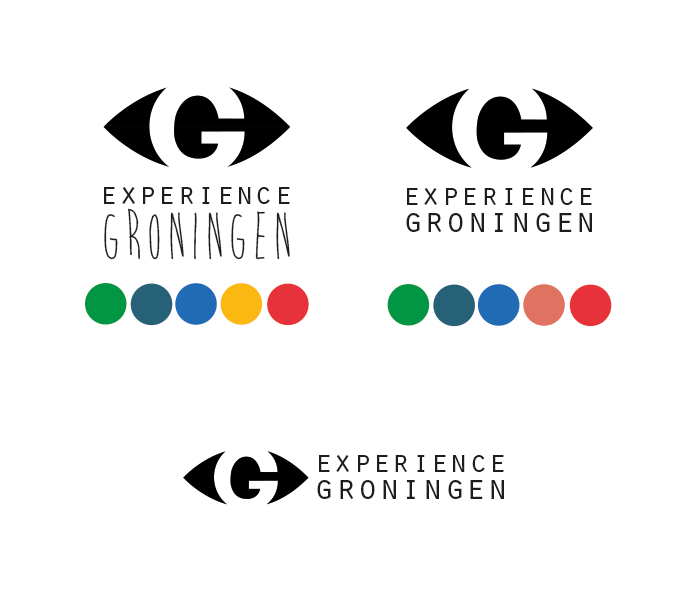 The inspiration for the final colours came from the flag of Groningen. Using the colours of the flag I created a more softened but still strong palette that a designer would know what to do with. I delivered an overview of different logo sizes and use. I also created a styledocument for future reference.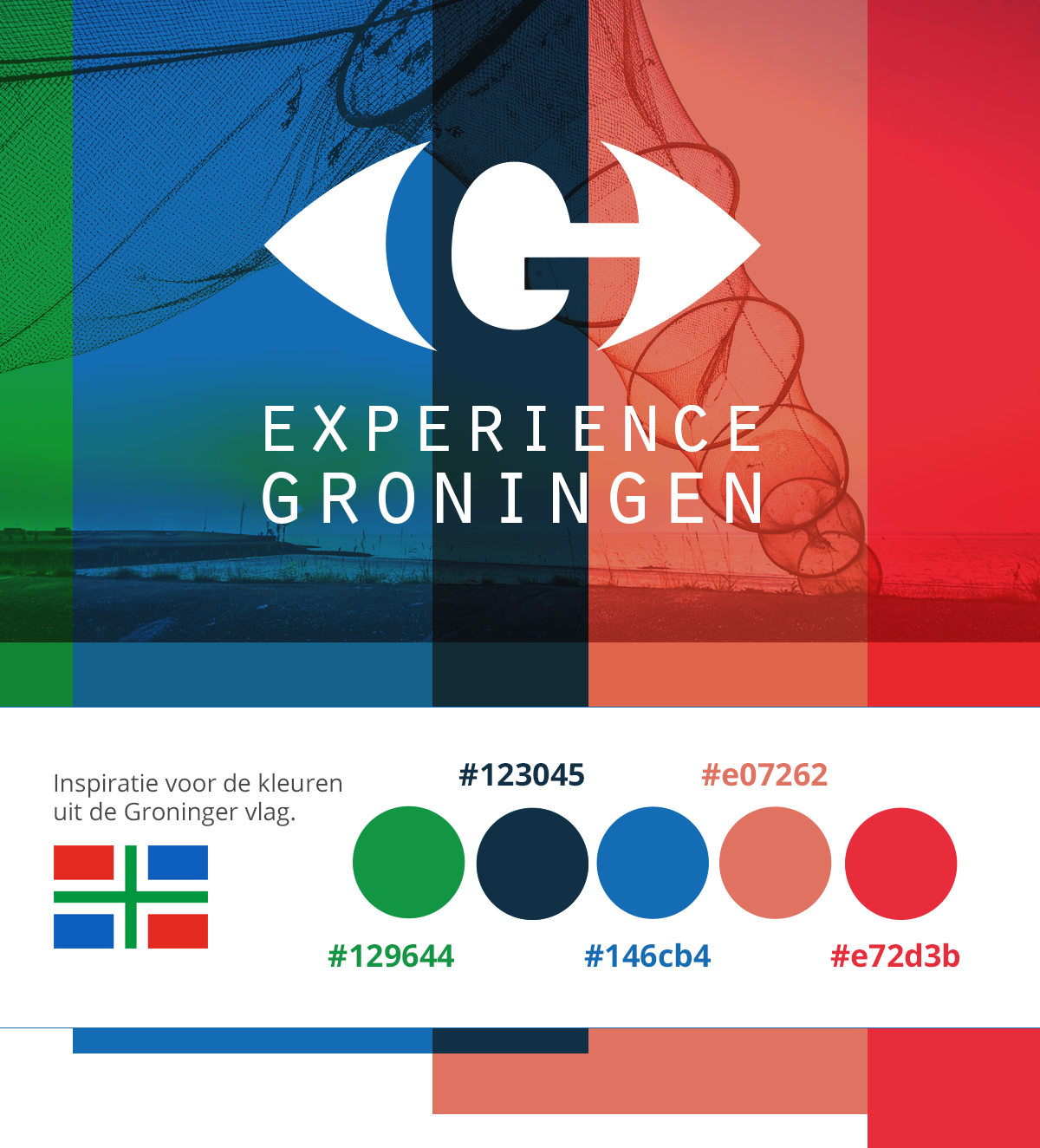 Later I was asked to create a poster and flyer using my newly created identity and logo! It was a real fun project to do, and the people I worked with were so kind to deliver constructive feedback. Thanks to everyone for making it work!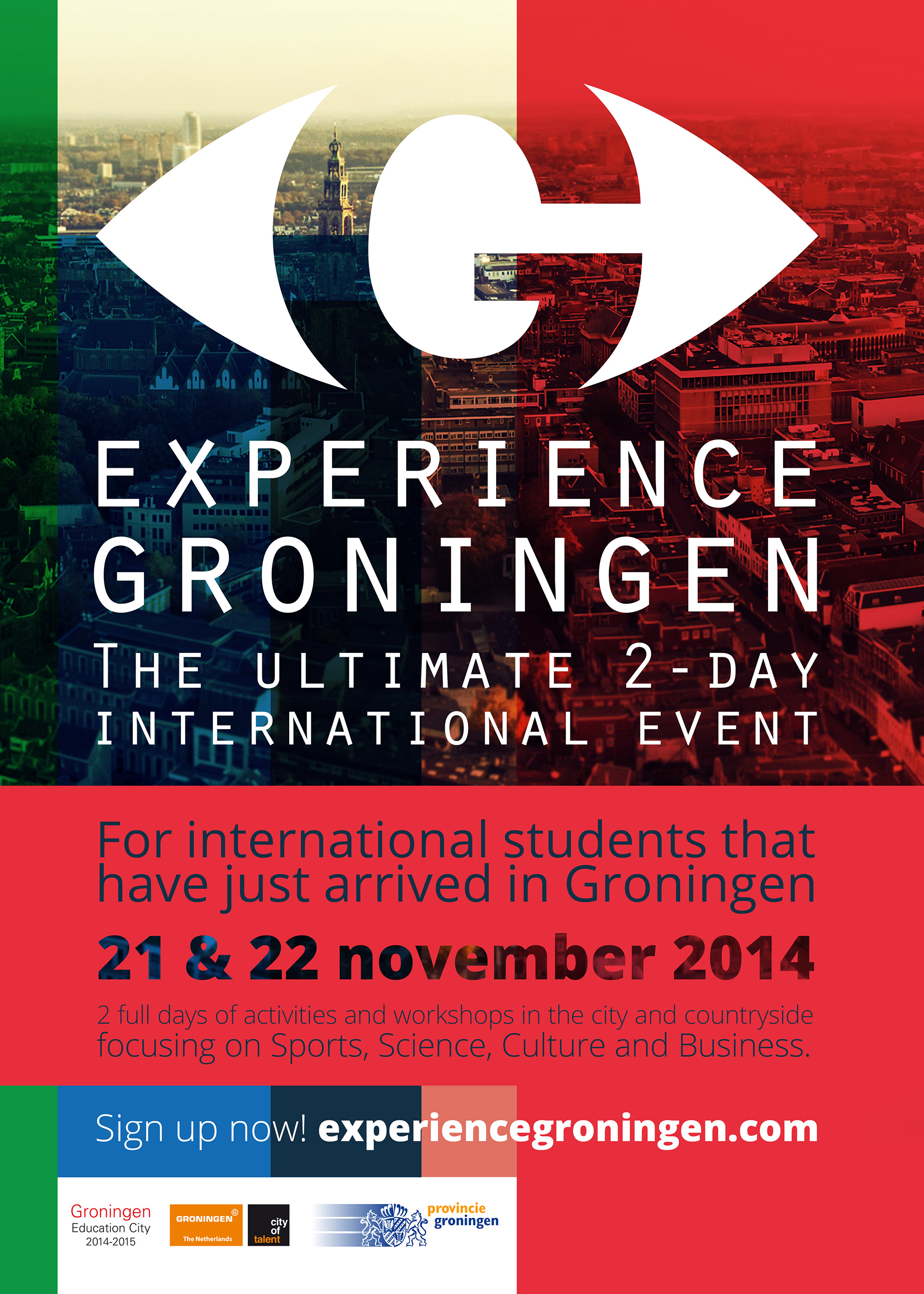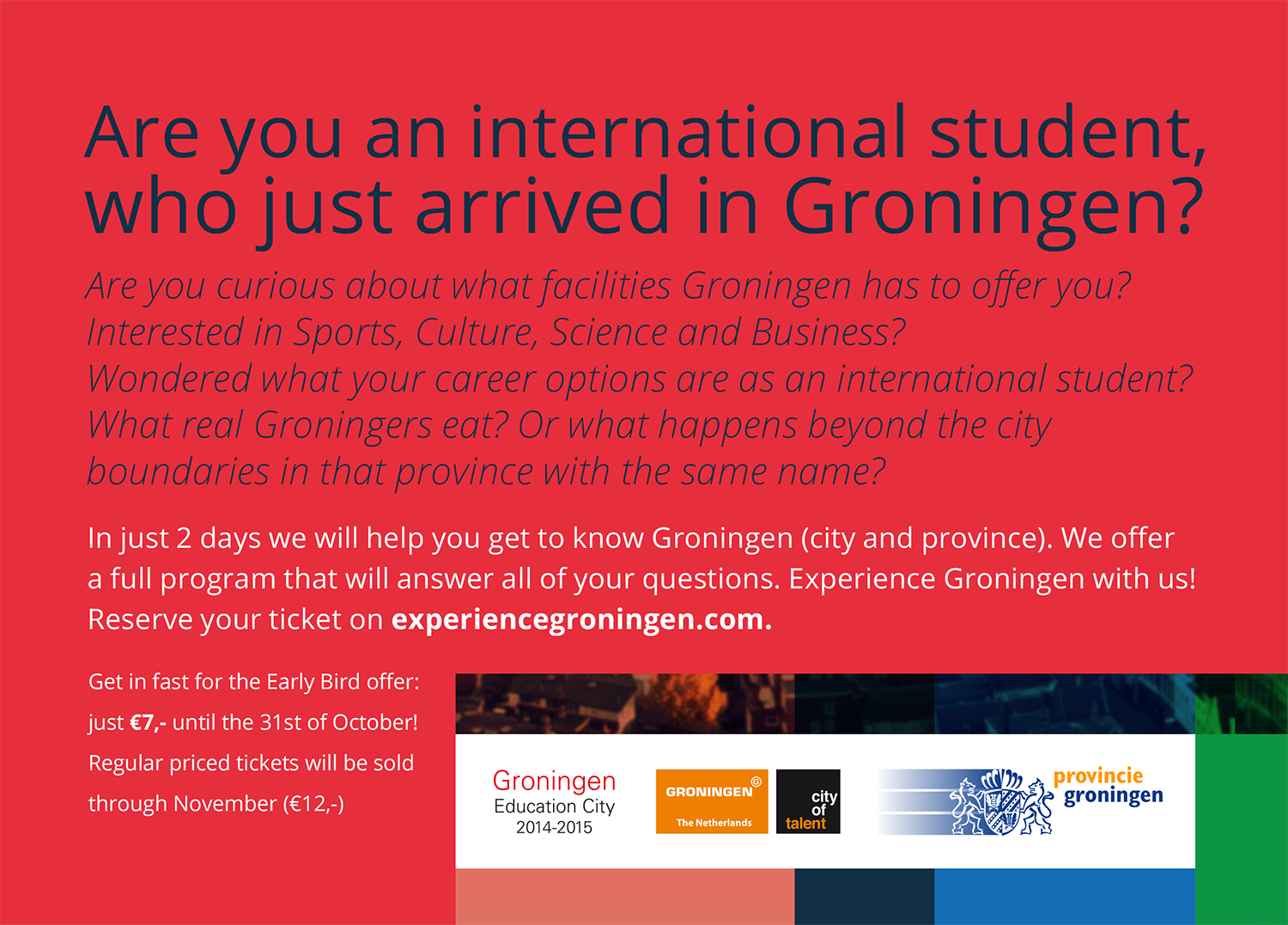 And last but certainly not least, some merchandise others made using my designs!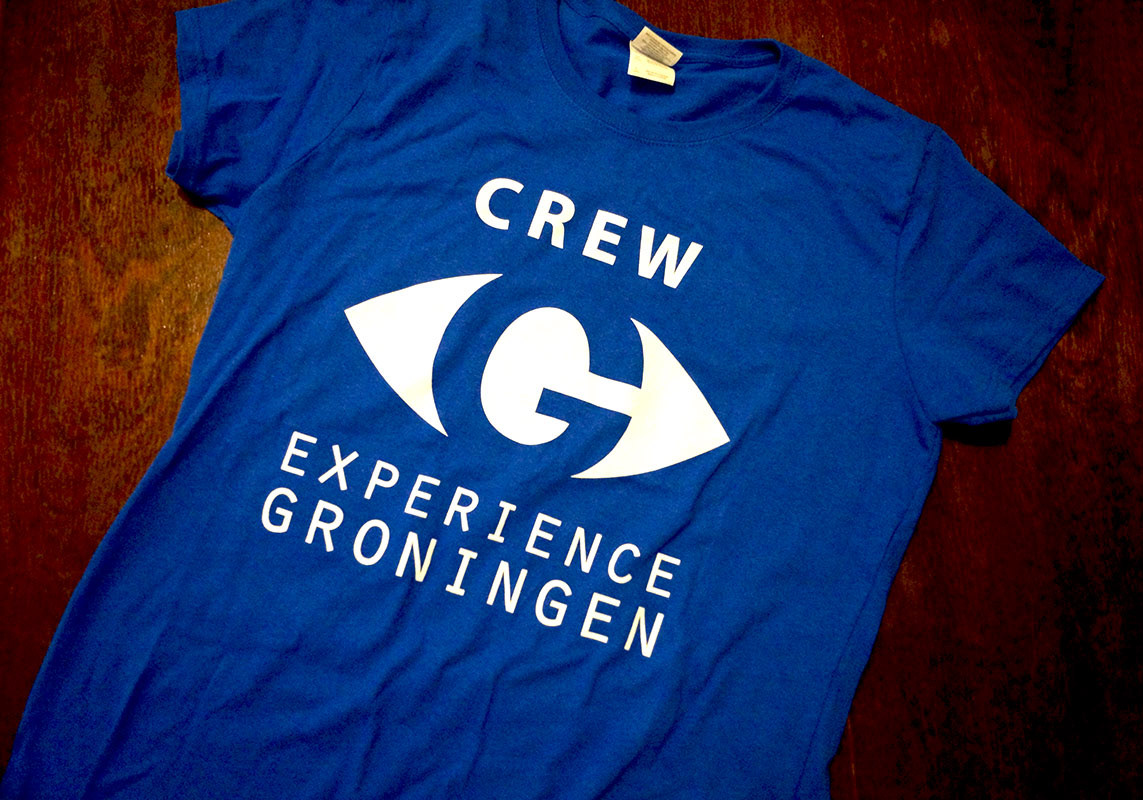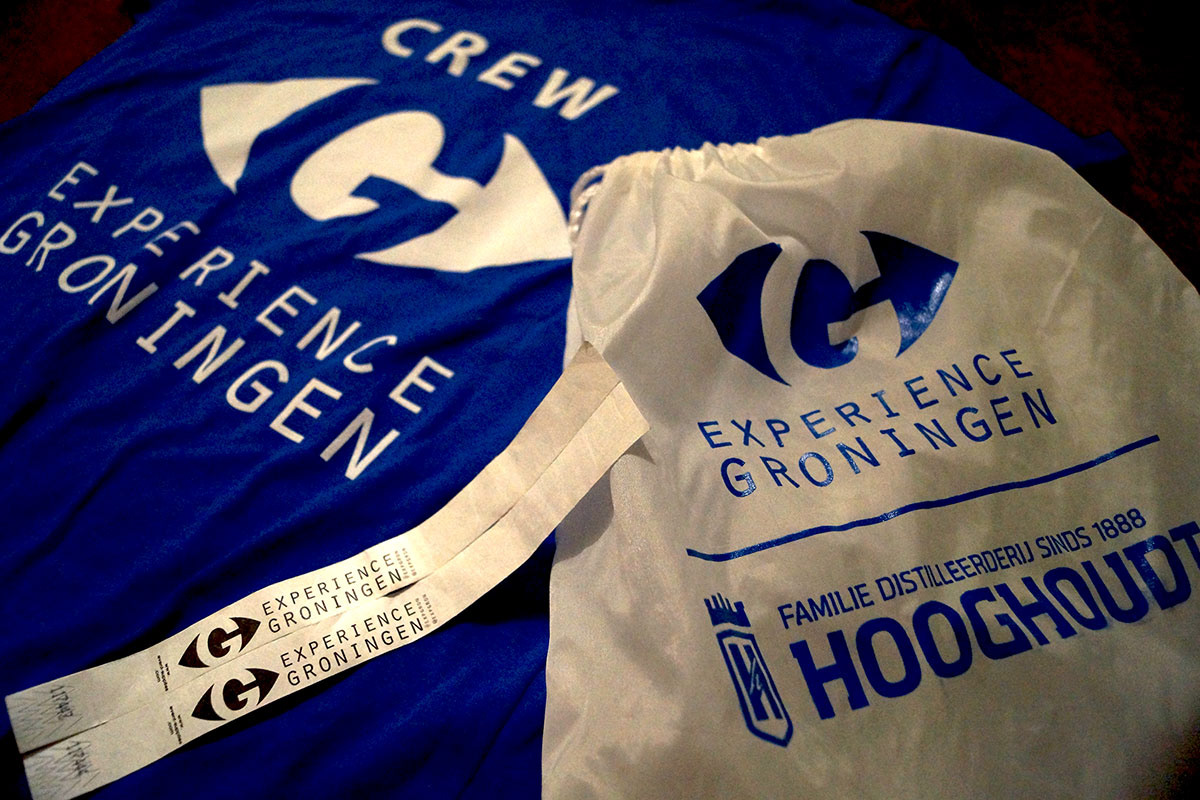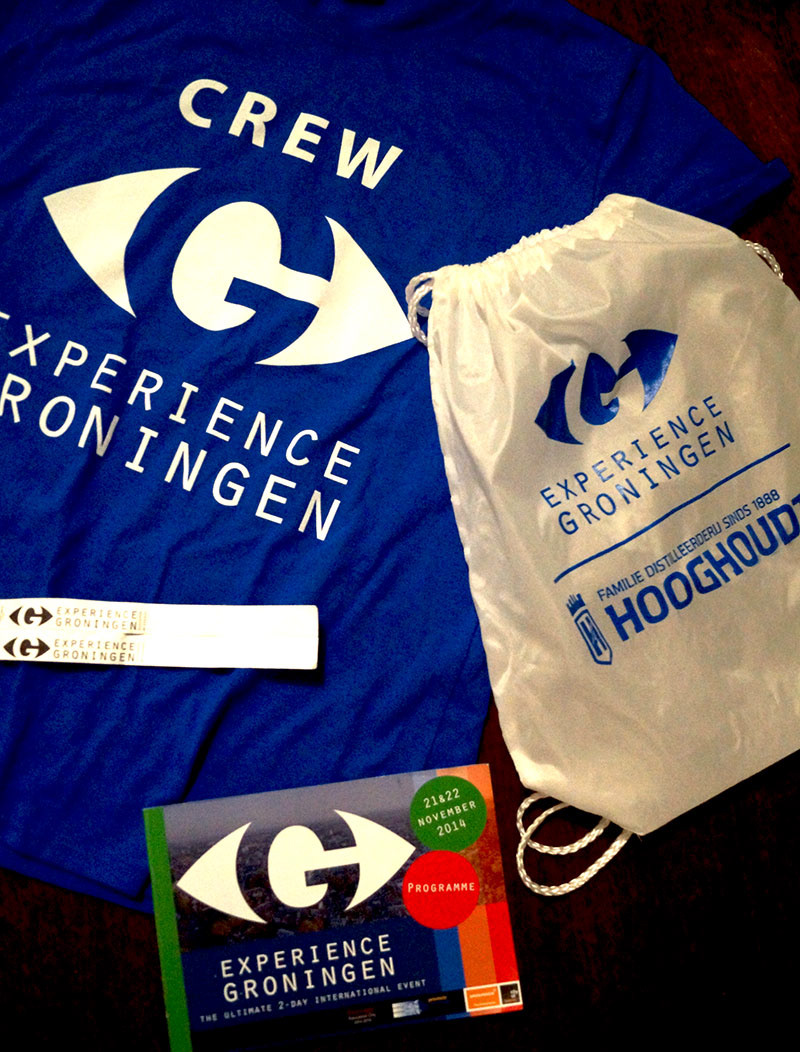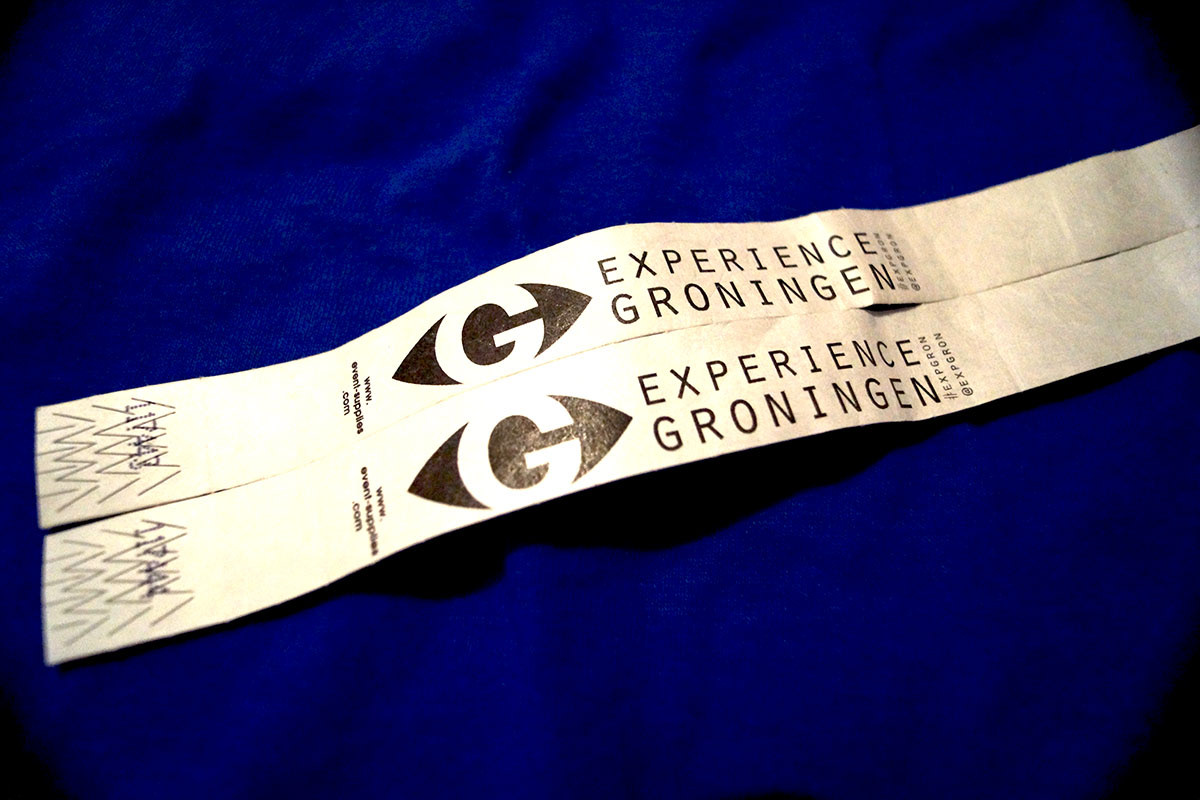 A folder (created by others) using the identity. I like it!